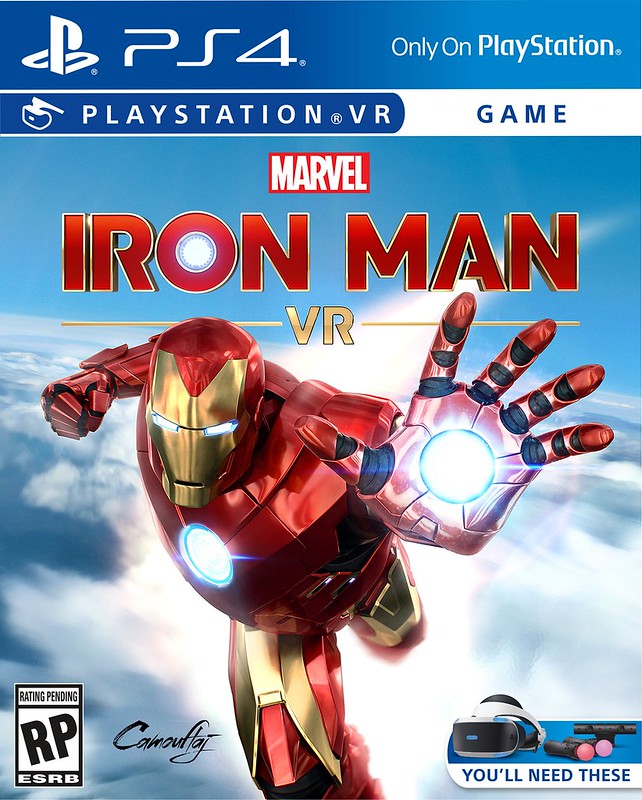 "In Marvel's Iron Man VR the player, who plays as the genius inventor Tony Stark, confronts ghosts from his past—powerful forces who seek to ruin him and everything he stands for. By fully embracing the magic of PlayStation VR, players will come face-to-face with iconic allies and Super Villains as they jet around the globe on a heroic mission to save not only Stark Industries, but the world itself." - Playstation.com
As a cinematic designer, my primary duties included the implementation of narrative-driven sequences, node placement for player movement, and placing interactable objects and events throughout the Stark Mansion and the introduction of the Helicarrier. Flow was achieved using visual scripting with occassional event triggers on the movement nodes.
I was the primary owner of the (node-based) cinematics and interactions in the following chapters/areas:
Chapter 2: Reloaded (Stark Mansion interior)
Chapter 4: Best Practices (Stark Mansion - Garage)
Chapter 5: Cage Match (Helicarrier Bridge)
Chapter 6: Ghost in the Machine (Stark Mansion interior)
Chapter 8: Bite the Bullet (Stark Mansion - Garage)
Chapter 9: Uncanny Valley (Stark Mansion - Garage)
Chapter 10: Laser Focused (Stark Mansion - Garage)
CHapter 12: Resilient (Stark Mansion - Overlook)
I also provided support on part of the prologue (Tony and Pepper's dinner night) the second Helicarrier sequence on the bridge.